Upholstery Cleaning Bedford
When SOR Clean cleans your upholstery, we only use environmentally-friendly, biodegradable products, because we believe no trace of cleaning solution should be left on your upholstery.
Send a brief message about what service your require and we'll be in touch shortly:
Upholstery Cleaning Bedford
Cleaning Upholstery needs a slightly different approach to cleaning Carpets
Upholstery cleaning needs a slightly different approach to carpet cleaning.
Upholstery fabrics can be delicate with unstable colours and they undertake different wear and tear than carpets; such as grease from hands and heads. We clean upholstery in a safe and ph neutral way to prevent any damage to the delicate fibres.
If you want your upholstery to stay cleaner for longer and dry in hours, not days, contact us to arrange a free, 10-15 minute no-obligation consultation where we can discuss your requirements explain our process.
Following your consultation, we'll give you a guaranteed price for your cleaning job, this price will remain the same with no hidden extras.
Upholstery Cleaning Bedford
Your mattress is often an item that is overlooked because it's out of sight.
However, soft furnishings in the bedroom are a breeding ground for dust mites due to the perspiration and skin we naturally shed during sleep.
Having your bedroom soft furnishings regularly cleaned is essential to prolong your mattress's life and ensure you're sleeping on a hygienic surface every night. This is especially important for asthma sufferers as the dust particles can irritate their condition.
As well as living room and bedroom furniture upholstery, we also clean a range of other household items such as leather surfaces, curtains as well as car, caravan and boat interiors.
Absolutely brilliant service and results. Delighted with what Sean has done, would thoroughly recommend SOR Clean.
Just had our sofas cleaned and couldn't be happier! They look amazing, thank you. Would highly recommend SOR Clean.
My sofa and armchair have been cat-attacked for a few years and Sean's cleaning expertise has made them look like new again. I am very pleased. Thank you.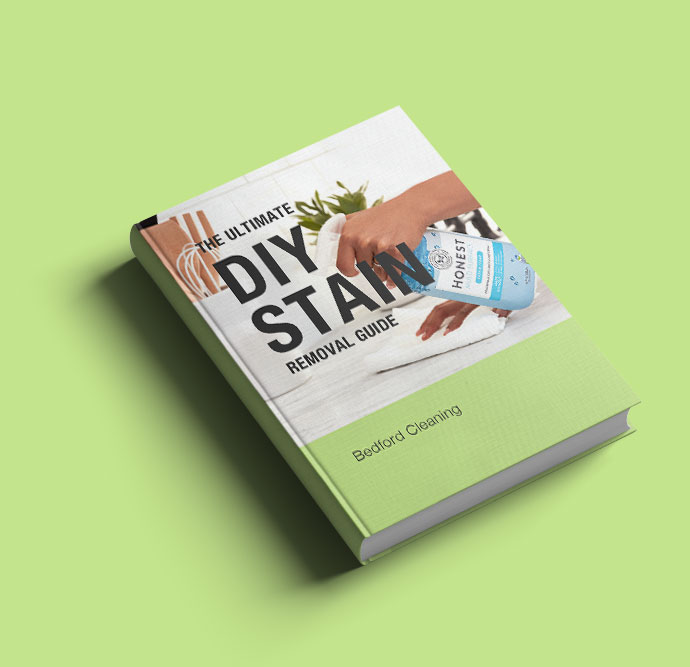 The Ultimate Stain Removal Guide
Download our free guide which gives you the top insider tips on how to remove stains from your carpet and upholstery. 
Using professional-grade equipment and environmentally friendly detergents, SOR Clean will keep your carpets 'cleaner for longer'. We're backed by the NCCA so you can be sure you'll receive the highest quality service.
Cleaning upholstery requires a more delicate touch than carpet cleaning. Over our years in business, we have developed an expert technique for cleaning upholstery without damaging the fragile fabrics.
Commercial spaces take on a lot of wear and tear, so they need a tougher approach to being cleaned. From deep-cleaning carpets to hard floors, SOR Clean's commercial cleaning services tackle the damage.