From small spills to bigger cleanups, SOR Clean are here to keep your carpets and upholstery and hard floors looking good as new.
Welcome, I'm Sean the owner and operator of SOR Clean.
I have been in the cleaning industry since 1998.
I've previously worked for a chemical manufacturer and have had experience using cleaning chemicals on the front line in domestic and commercial environments.
I started out cleaning ovens back in 2005 but it wasn't until 2010 that I formed Brickhill Oven Cleaning. While oven cleaning was a successful venture, I was often asked if I offered carpet and upholstery cleaning services, so I started to investigate this avenue.
I soon realised that many people had experienced bad service when having their carpets and upholstery cleaned. This ranged from the carpets and upholstering staying wet for days, rapid re-soiling of stains and brown marks appearing after items had dried.
It was at this point I approached chemical and equipment manufacturers and discovered that the use of eco-friendly detergent free cleaning and powerful carpet and upholstery extractors (over 10x more powerful than a rug doctor) could avoid these bad experiences.
To gain experience and knowledge, I began training with a real carpet and upholstery cleaning expert Derek Bolton, the ex NCCA (National Carpet Cleaners Association) President. I have been cleaning carpets and upholstery ever since.
Since my initial training, I have gone on to complete more courses with another ex-President and current board member of the NCCA, Paul Pearce. I am constantly developing my practices to ensure I always provide the best possible carpet and upholstery cleaning services.
"SO Clean did a great job on our carpets. The carpet in the dining room has taken some real punishment over the years but almost looks brand new again now. Thank you so much."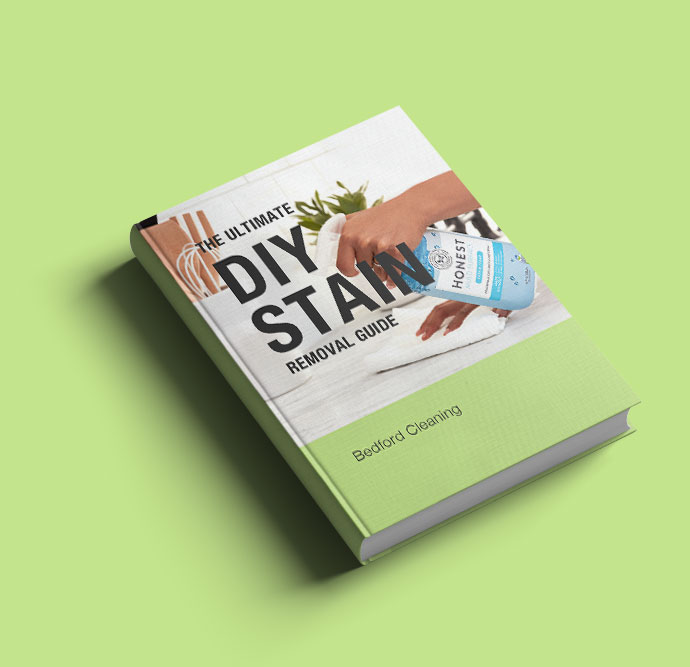 The Ultimate Stain Removal Guide
Download our free guide which gives you the top insider tips on how to remove stains from your carpet and upholstery. 
Using professional-grade equipment and environmentally friendly detergents, SOR Clean will keep your carpets 'cleaner for longer'. We're backed by the NCCA so you can be sure you'll receive the highest quality service.
Cleaning upholstery requires a more delicate touch than carpet cleaning. Over our years in business, we have developed an expert technique for cleaning upholstery without damaging the fragile fabrics.
Commercial spaces take on a lot of wear and tear, so they need a tougher approach to being cleaned. From deep-cleaning carpets to hard floors, SOR Clean's commercial cleaning services tackle the damage.