10 steps we have been fine tuning over the years to clean your carpets.
Send a brief message about what service your require and we'll be in touch shortly:
First we assess your carpet, testing it to see what type of fibre the carpet is made of and what the construction of it is, this will tell us which cleaning method and solution will give the best clean. We check for stains and other problems which we can treat later.
We put sofa's and sideboards (emptied) onto sliders so we can move to clean under and behind them. Next we thoroughly vacuum the carpet using a high powered commercial grade vacuum cleaner. Soil in a carpet is dry so it is important to remove as much of this as possible before any other cleaning can take place, as our pre-treatment will just sit on top of the dry soil.
We now treat any spots or stains with the appropriate spotting and stain removing solution. We may need to steam the stain.
A carpet cleaning pre-treatment is now applied to the carpet. This solution will break the bond between the soil and the fibres of the carpet. There are many different types of carpet pre-treatment depending on the type of soils in the carpet. We do not limit ourselves to one type of solution but will use the appropriate type for the type of carpet fibres and the type of soils after all a dirty restaurant carpet will need a different cleaning solution to a fine oriental rug.
We will now use a machine designed to work the cleaning solution into the carpet fibres. This is when the cleaning actually happens. This process will also restore the pile of the carpet lifting any flattened areas.
Now the cleaning solution is allowed to dwell on the fibres of the carpet which will allow it to work. Best way i can describe this is thousands of little men with hammers smashing the soil off the fibres of your carpet.
Using a high powered professional grade carpet extraction machine we now flush the dirt from the carpet. This will leave your carpet free of soil and any cleaning residues, beautifully clean and fresh.
At this stage any carpet protective treatments are applied.
We then put all furniture back in position on blocks or pads to stop dye from furniture or rust from going onto your freshly cleaned carpet.
If required the carpet is then force dried using a powerful fan.
"SO Clean did a great job on our carpets. The carpet in the dining room has taken some real punishment over the years but almost looks brand new again now. Thank you so much."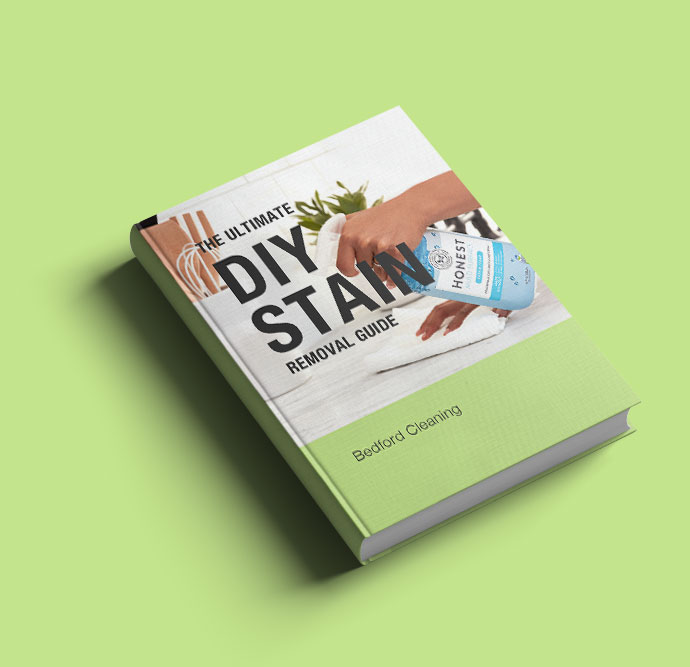 The Ultimate Stain Removal Guide
Download our free guide which gives you the top insider tips on how to remove stains from your carpet and upholstery. 
Using professional-grade equipment and environmentally friendly detergents, SOR Clean will keep your carpets 'cleaner for longer'. We're backed by the NCCA so you can be sure you'll receive the highest quality service.
Cleaning upholstery requires a more delicate touch than carpet cleaning. Over our years in business, we have developed an expert technique for cleaning upholstery without damaging the fragile fabrics.
Commercial spaces take on a lot of wear and tear, so they need a tougher approach to being cleaned. From deep-cleaning carpets to hard floors, SOR Clean's commercial cleaning services tackle the damage.